Get to Know Our Attentive and Professional Interior Design Services
When it comes to building your ideal home, you probably have a picture in mind of everything you want to include and how you'd like the final layout and decor to look. There are probably decisions on items you probably didn't even know you needed to make - such as the appropriate height of a tub deck faucet, finding the right length of a kitchen island, how flooring choices affect framing the subfloor, how exterior finish selections affect framing the structure, how ambient lighting affects paint colour, etc.
Our interior design team can help bring clarity to your project and your vision to life, no matter how hands-on or -off you would rather be. It's our mission to listen to each client's unique vision and craft stunning lifestyle-focused spaces that suit them and their family perfectly.
If you have confidence in shopping and enjoy picking your own finishes such as flooring, wall cladding, tile, light fixtures and paint, our designer will help oversee the process. They will coordinate what you selected, ensure all quotes are obtained and make certain the product is ordered on time.
If you are overwhelmed by the complexity of design options out there, or maybe you don't have the time or desire to make the decisions, our designers will greatly simplify the design process. They will provide a lot of choices to choose from that meet your desired goals.
Our professional design team will consider your lifestyle goals of your space first. They will start by coordinating your floor layout and consider all foot traffic. Then they move on to finish selections -- flooring, plumbing fixtures, trim, doors, kitchen, fireplace and so on -- and work with our architectural designer to be sure the floor plan with furniture layout and foot traffic will meet the goals in the initial concept stages.
After the functionality of the space is nailed down, your finish options are finalized. Our designers will work the visuals up to represent them on sample boards or storyboards along with digitally photorealistic room views using Sketchup and Photoshop. This allows our clients to see what the selections will look like both inside and outside and request any desired changes and colour scheme alterations before the house is even built.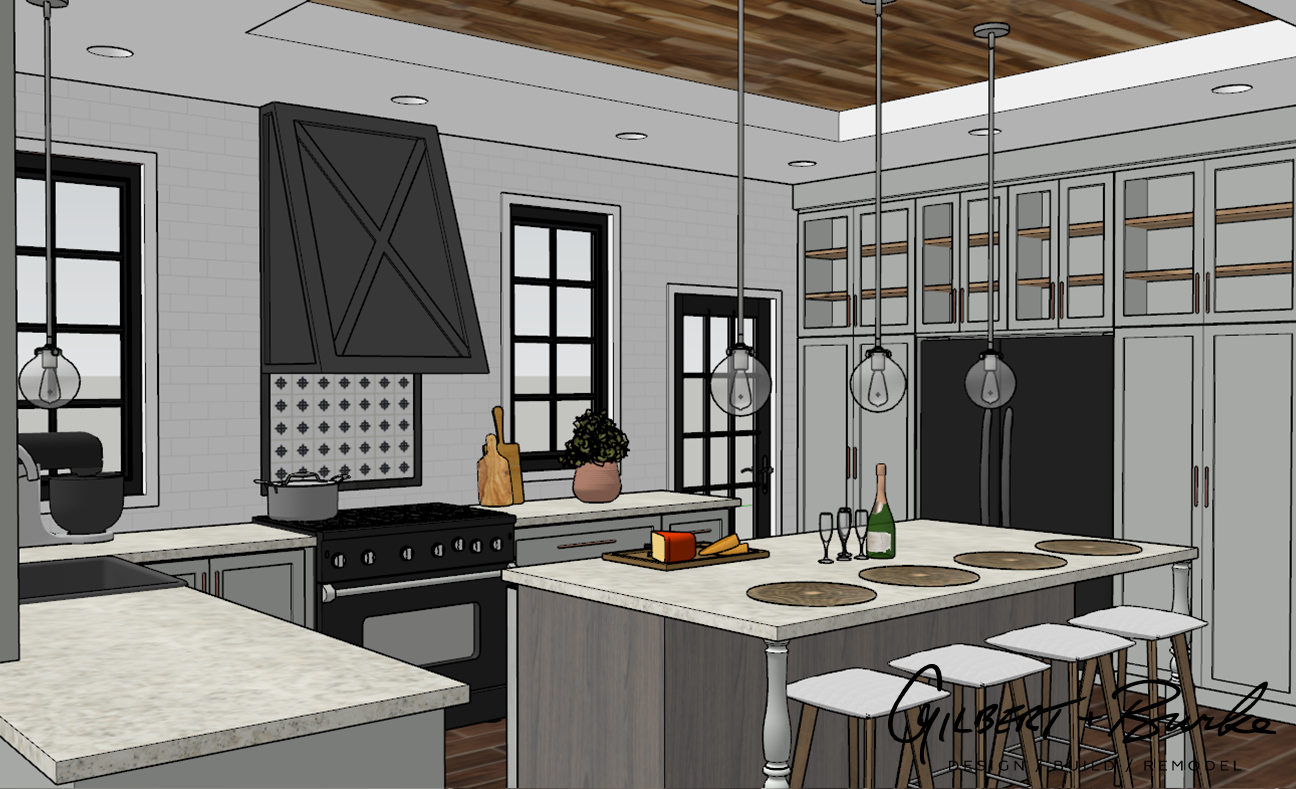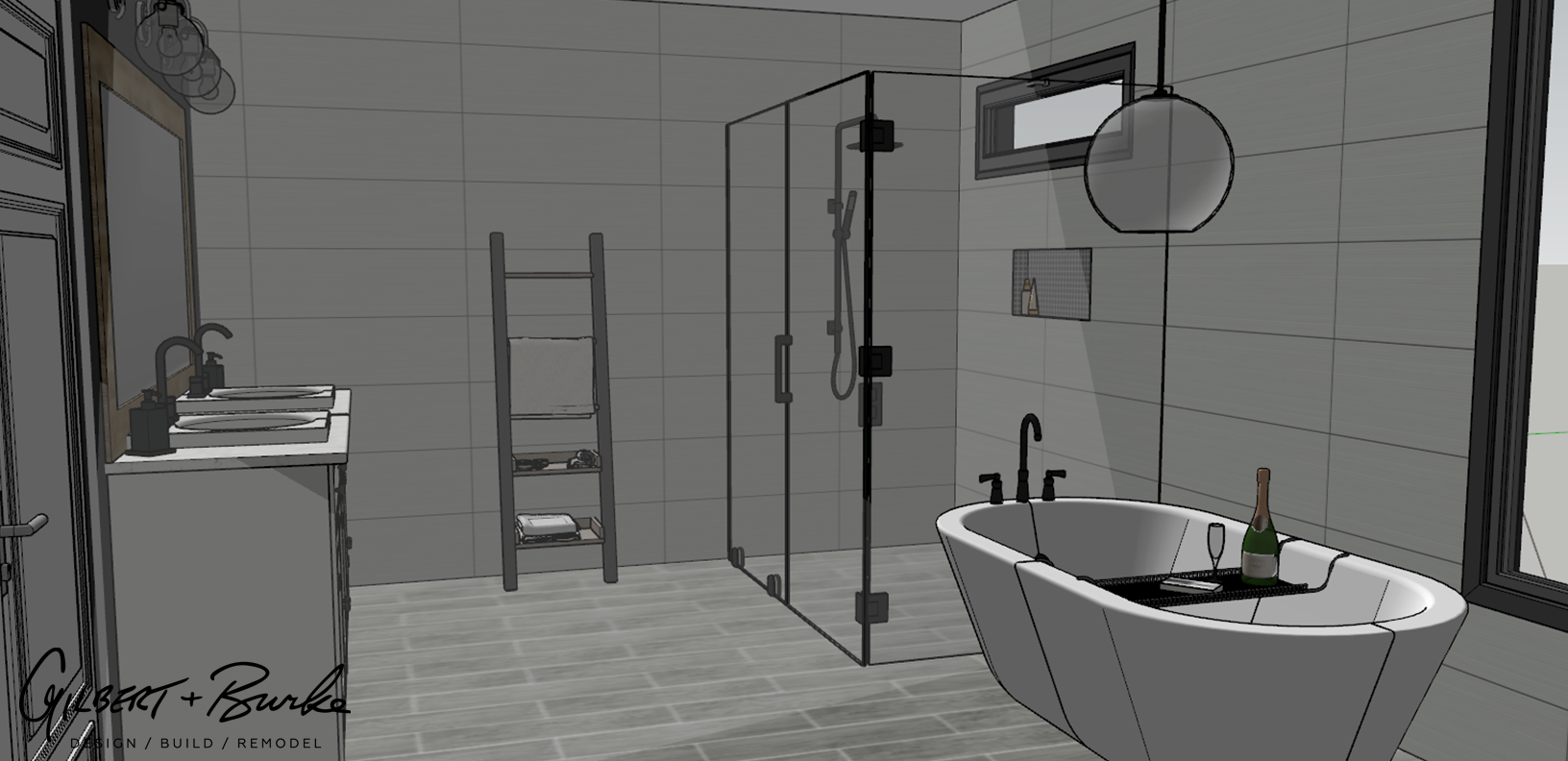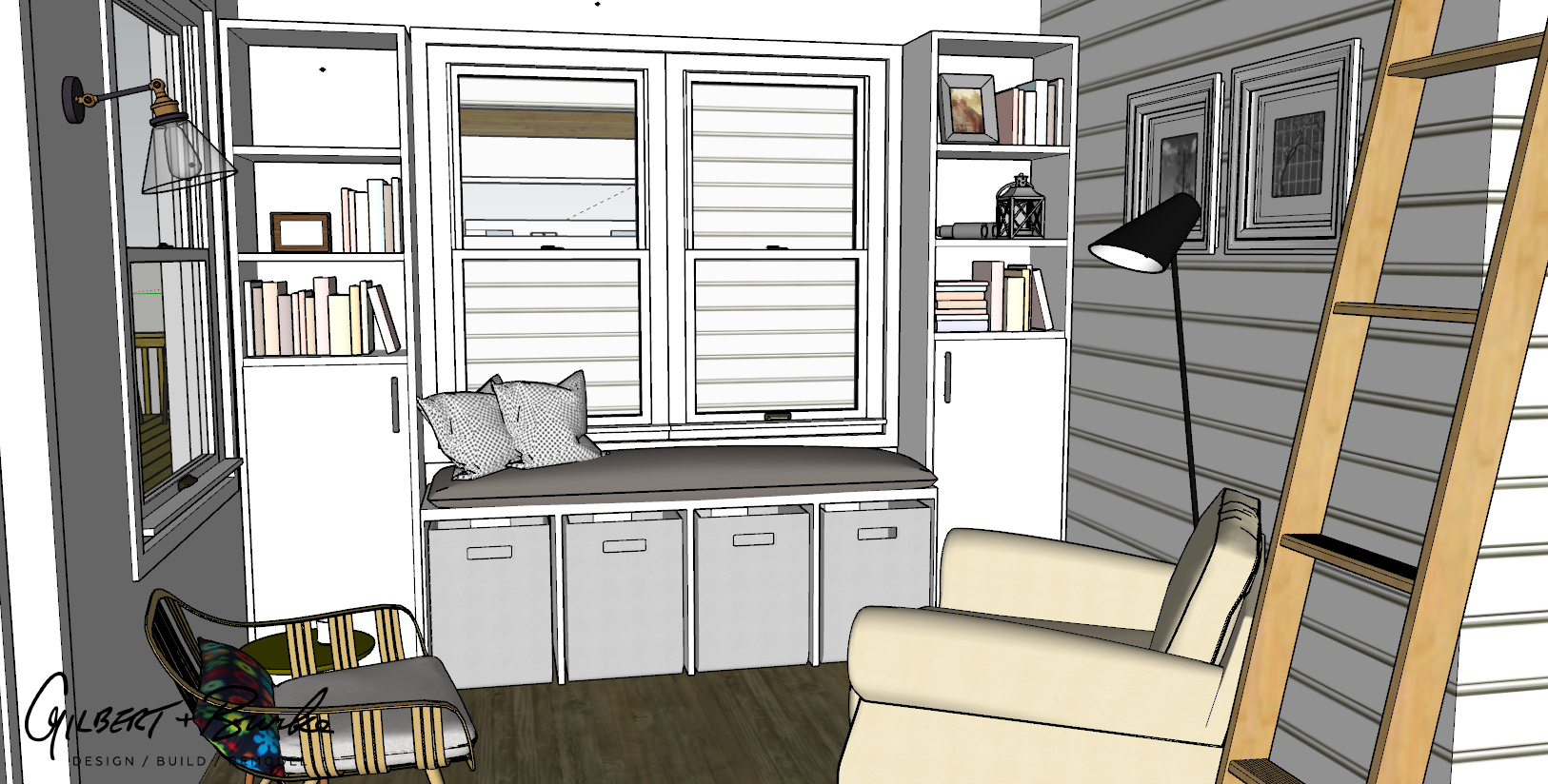 Interior design services for furniture and accessories are also available. Our team is here to help you with onsite store visits to finalize the selection of all finishes. They also provide consultation on furniture layout and sizing, custom cabinetry design, advanced 3D renderings showing interior locations of furniture and finishes, and assistance with decor selection and procurement.
Gilbert + Burke works seamlessly with our clients' to design your perfect home. We're 100% certain we can fulfill your elite lifestyle vision. Together, we can truly craft the custom home of your dreams.